Glasgow NW Foodbank
Helping local people in crisis
Learn more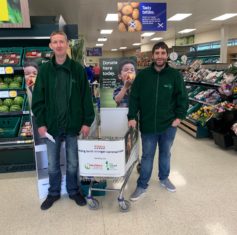 7,074
people in food crisis were supported by Glasgow NW Foodbank in 2021, compared with 8,728 in 2020.
2013
the year that our foodbank opened. We have distribution centres in Scotstoun, Maryhill and Possilpark, Glasgow.
22%
or more than 1 in 5 of the UK population are living in poverty - 14.5 million people, according to the Joseph Rowntree Foundation 2022 Poverty Report.
Get Help
Here are the ways we can help you.
click here
Annual report 2021
Our latest report is available here.
click here